Meet the Doctors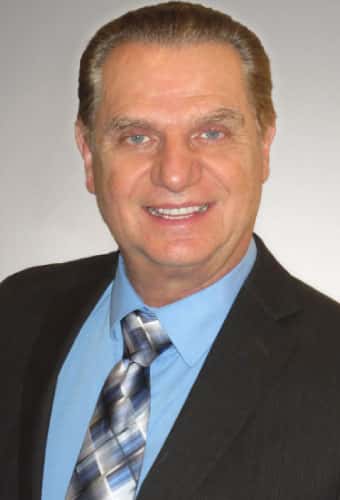 Harry A. Haralampopoulos, DDS MS-Periodontist
Dr. Harry A. Haralampopoulos received his Doctorate in Dental Surgery with honors from the University of Illinois in 1972, and a Certificate of Specialty in Periodontics in 1974. Due to his high academic achievement and demonstration of exceptional character, Dr. Harry was inducted into the Omicron Kappa Upsilon National Dental Honor Society, the highest achievement a dental student can attain. In 1979, he received a Master of Science degree in Histology with his area of research and thesis being: Human Gingival Response to Silk, Nylon, and Catgut Sutures, An Electron Microscopic Study.
Dr. Haralampopoulos is a pioneer in placing dental implants for over 35 years, including such treatment modalities as sub-periosteal implants and custom designed blade implants, even before there were dental implant companies. With the development of dental implant companies, he has continued to grow by using and evaluating multiple implant systems through the years.
His periodontal experience and histological training allows for a special respect and knowledge of the tissues involved with implant dentistry. Using periodontal surgical techniques along with implant treatments gives patients a unique surgical advantage.
Dr. Haralampopoulos' passion in dentistry is continuously being renewed by the exciting new technological modalities and treatments that Health And Happiness adopts after taking extensive continuing education programs all over the world. His understanding of dentistry at a cellular level, along with his enthusiasm and respect for the body's ability to regenerate, preserve and restore for the benefit and well-being of the whole person, drives his differential diagnoses with treatment specific for each individual. Too many dental practices fit people into the predetermined treatment approaches they can do, but Health And Happiness takes pride in its range of various, well-executed individualized treatments within one practice.
Dr. Harry A. Haralampopoulos is affiliated with many professional organizations, such as:
The American Academy of Periodontology
The American Academy of General Dentistry
The International Academy of Mini Dental Implants
The Hellenic American Dental Society, which he served as a past president
Regarding his personal life, Dr. Haralampopoulos and his wife have four daughters and a son. Along with his daughter Dr. Nikol, he provided dental care to the underserved in Jamaica. His interests include daily reading, actively playing basketball and tennis, traveling, and creating.
Articles by Dr. Harry A. Haralampopoulos: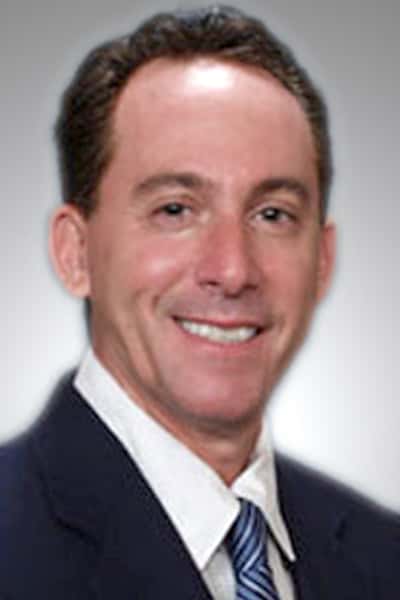 Gene Z. Walchirk, DDS-Endodontist
Dr. Gene Z. Walchirk, a lifelong resident of Chicago, has been an Endodontist in Oak Lawn, Illinois since 1992. His primary goal is to produce the most predictable and successful treatment for his patients. Close communication and frequent consultations with quick access for his patients in a comfortable and pleasant atmosphere, enables him to provide this high degree of comprehensive care.
He first began his dental career working as a lab technician for a reputable dental laboratory in Chicago, Illinois. His professional education began with a Bachelor of Science in Biological Sciences followed by his Doctor of Dental Surgery in 1988 from Loyola University School of Dentistry. After an additional two year post graduate program at Loyola, he obtained a Certificate of Specialty in Endodontics in 1992. Dr. Walchirk has also taught at Northwestern University School of Dentistry and at Loyola University School of Dentistry as an associate professor in the undergraduate endodontic department.
Along with his extensive clinical experience and having spent considerable time providing patient care, Dr. Walchirk is diligent in his pursuit to stay current by attending numerous dental continuing education seminars. This is evident by his use of Microscopic Endodontics, 3D Scan (CBCT) Technology, digital radiology, and Photoacoustic PIPS Endodontic Laser Treatment. This advanced technology is integrally applied in his specialty practice of endodontics, including dental implantology.
Dr. Gene Z. Walchirk has been a lifelong affiliate of many professional organizations, such as:
The American Association of Endodontists
The American Dental Association
The Illinois State Dental Society
The Chicago Dental Society
The E.D. Coolidge Endodontic Study Club
The Englewood branch of the Chicago Dental Society
The Alpha Omega International Dental Fraternity
Dr. Gene's personal life is surrounded by his lovely daughter, Nicole, and family. In his spare time, he enjoys reading, traveling, and staying physically active by playing tennis and basketball, fishing, golfing, and jogging. He has traveled to Columbia for volunteer work, which he enjoyed immensely, and plans to continue his global volunteer work in the future.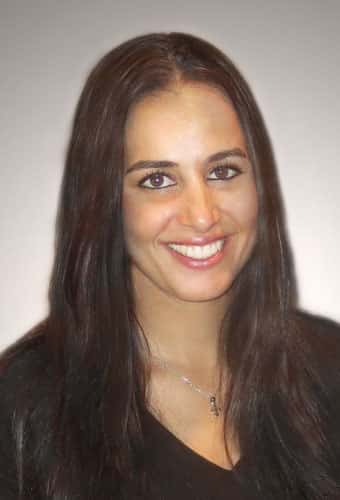 Nikol H. Haralampopoulos DMD-Dentist
Dr. Nikol H. Haralampopoulos' first educational triumph was receiving a perfect record of all A's throughout her high school career at Hinsdale South High School in Illinois with her actual unweighted class ranking being 1 in 373. This enabled her to apply to an advanced acceptance dental school program at Marquette University in Milwaukee Wisconsin, which guaranteed her a spot in dental school as an incoming college freshman. By excelling academically during these undergraduate years, Dr. Nikol was sought after by multiple dental schools. She finally decided to attend the Southern Illinois University School of Dental Medicine after only 3 years of undergraduate study. She received her Doctor of Dental Medicine degree with high honors in 2008, including special awards such as the Academy of General Dentistry Award and the Dentsply Removable Prosthodontics Award. In 2008, due to demonstrations of exceptional character and high academic achievements, she was inducted into the Omicron Kappa Upsilon National Dental Honors Society, the highest honor a dental student can attain.
Having completed over 500 hours of continuing education, Dr. Nikol is well trained with extensive clinical experience in cosmetic crowns and veneers, full arch reconstruction, Invisalign orthodontics, various laser procedures, implant placement and implant restoration of complex cases involving fixed and removable crowns, bridges, partials, dentures and hybrids. Along with Dr. Harry (Dr. Nikol's father), she is one of a few dentists trained in RNA appliances for sleep apnea.
Additionally, Dr. Nikol and Dr. Harry have a dental implant invention pending with the United States Patent Office that may revolutionize the use of certain dental implants. Furthermore, she has co-authored and published an article with Dr. Harry regarding mini-dental implants.
Due to her extensive clinical experience, and innate abilities, she has an exceptionally discerning eye for beauty and has joy when creating beauty for her patients. She cares, serves, and loves her patients enough to really give them what they need for optimal dental health.
She has served her Chicago community by treating underprivileged children for many years. Along with Dr. Harry, Dr. Nikol has treated the underserved community in Jamaica, those with limited access to dental treatment.
Dr. Nikol is an affiliate of many professional organizations, such as:
Academy of General Dentistry
Hellenic American Dental Society
International Academy of Mini Dental Implants
When Dr. Nikol is not talking about or doing dentistry, she participates in 16" softball leagues during the summer and actively plays basketball. She recently married an endodontist that shares her passion for dentistry, and together, they are beginning their new life adventure.
Article by Dr. Nikol Haralampopoulos: